An historical place
We are in Località Prelato, an eighteenth-century settlement of the Lord who once guarded the land.
We are only 3 km from the sea and at an altitude of 150 m; this proximity to the Adriatic Sea gives the wines unique characteristics.
The vineyards face from South to North; the sweet sea winds cross the hilly inlets, refresh the vineyards and envelop them.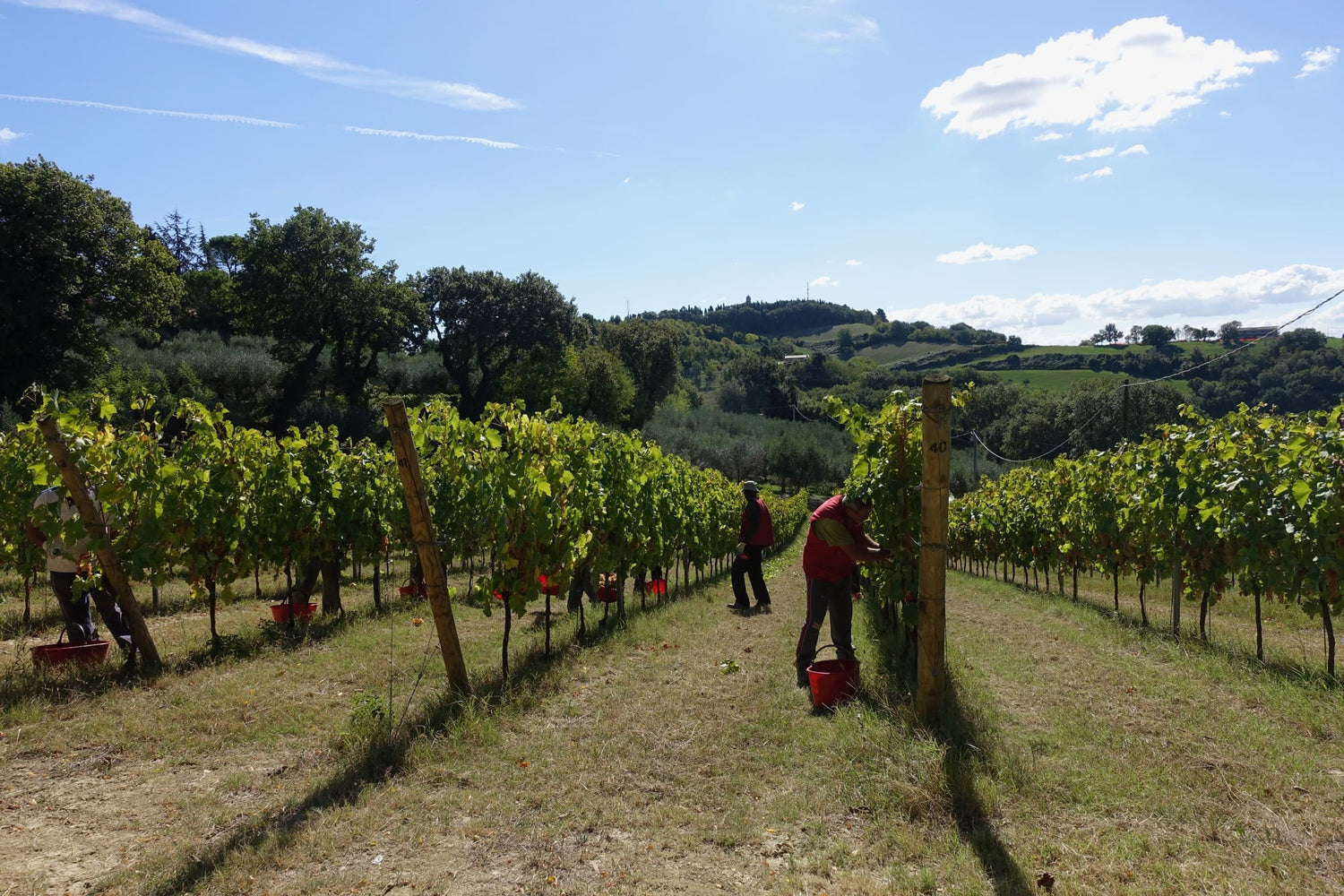 Simplicity, respect and kindness
Since the 2011 we have been committed to handing down the Marche tradition.
We love our land, we love our work.
We believe in quality and respect for the environment: we are an organic company that accompanies the natural winemaking process.
Our choices
Organic

Sustainable wines: Crespaia produces 100% organic products.

For Crespaia, organic is a lifestyle.

For over 10 years the vine and nature have taken first place: the wine is born in the vineyard.
Screw cap

For a quality wine and conscious consumption.

The screw cap ensures optimal maintenance of the product.

The freshness, minerality and all the organoleptic characteristics are maintained and accentuated over time.
Harvest by hand

To preserve the integrity of the fruit and select the best grapes.

Wine is a natural product and is born in the vineyard.

Hand harvesting allows us to choose the highest quality bunches.